Sinds vorig jaar zijn er een aantal Providers in Nederland begonnen met de opbouw van hun 4G netwerken (Vodafone, KPN etc). Dit is de nieuwste generatie mobiele netwerken geschikt voor snel mobiel internet. Sinds de start van de aanleg van deze 4G netwerken is de kans groot dat u last heeft gekregen van storing op uw analoge en digitale televisie signaal. 
Storing door 4G bij kabeltelevisie is het samenkomen van het 4G signaal en televisie signaal op de kabel. Het gevolg hiervan is dat de televisie of digitale decoder het gemengde signaal om moet zetten naar beeld en geluid, omdat niet alleen het televisie signaal maar ook het 4G signaal bij het apparaat aankomt kan het apparaat hier niet goed mee overweg. Bij analoge televisie is dit te zien als gestoord beeld (strepen in beeld) bij digitaal signaal zijn blokjes te zien of ontstaat er signaal verlies.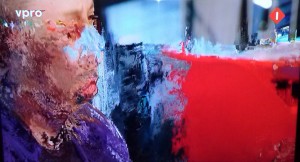 Hoe kan dit?
Kabeltelevisie exploitanten als Ziggo en UPC doen er veel aan om 4G Storing tegen te gaan. Ze gebruiken materialen die aan de hoogste kwaliteit voldoen voor de afscherming van het televisie signaal. Door het gebruik van deze materialen is de kans gering dat er 4G storing ontstaat in het televisie netwerk. U kunt er dan ook vanuit gaan dat het signaal wat u ontvangt vrij van storingen is.
Bij gebruik van binnenhuis bekabeling ligt dit geheel anders. Door gebruik van slecht afgeschermde materialen is de kans op 4G storing zeer groot. Hierbij gaat het niet alleen om de kabels maar ook om connectoren splitters en versterkers. Als deze geen metalen afscherming hebben kan het 4G signaal vrij bij het televisie signaal op de kabel komen.
Voorkomen
4G Storing maar ook andere storingen voor kabel televisie kunt u zelf eenvoudig voorkomen door het gebruik van de juiste materialen. Door hierbij op het Kabel Keur logo te letten heb je altijd de juiste materialen in huis. Kabel Keur materialen zijn hoogwaardige materialen gecertificeerd voor het gebruik in analoge en digitale televisie netwerken. Zo bent u er altijd zeker van dat u ongestoord televisie kunt kijken.
Voorbeelden van Kabelkeur materialen die prima zijn:
Meer hierover kunt u vinden op Kabelkeur.nl
TechConnect kan u helpen bij het controleren van uw kabel installatie en het aanwijzen van de zwakke punten. U kunt er dan zelf voor kiezen om direct aanpassingen te laten doen of dit zelf aan te pakken.