Net als in andere steden wereldwijd, is ook in Sittard gestart met de uitrol van The Things Network. TechConnect is initiatiefnemer bij de uitrol van dit open LoRa-netwerk. LoRa staat voor 'Long Range Low Power' en is een draadloze communicatietechniek met een bereik van 2,5 tot 15 kilometer per antenne. Hierdoor kan met weinig antennes snel een groot gebied van dekking worden voorzien. Door het zeer lage energieverbruik kunnen sensoren meerdere jaren van stroom worden voorzien met één enkele batterij. Hierdoor is het volgens de betrokken partijen een ideaal netwerk voor het Internet of Things (IoT).
Het LoRa netwerk maakt het mogelijk om op grote afstanden met simpele, snelle en zuinige sensoren allerlei zaken te meten, of aan te sturen. De techniek zorgt voor een groot scala aan nieuwe business cases, zowel voor zakelijk als particulier. Een eerste gateway is onderweg en word geplaatst bij TechConnect in Sittard en dekt daarmee praktisch het hele centrum en bedrijven terreinen van Sittard, een groot deel van Limbricht en Munstergeleen. In combinatie met andere partners, zoals Xillion ICT in Geleen, maken we een groot netwerk dat onderling met elkaar verbonden is.
TechConnect zoekt verder nog partners die ook mee willen doen of een bijdrage willen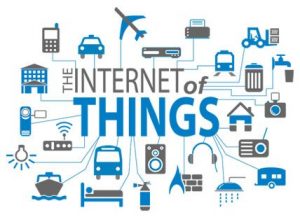 leveren door het plaatsen van een gateway, het aandragen van een businesscase of de ontwikkeling van sensoren. De kosten voor een gateway zijn laag en het gebruik van het netwerk is voor iedereen gratis.
Michiel Beenen van TechConnect: "De lage kosten en het lage stroomverbruik van sensoren biedt ongekende mogelijkheden voor het grootschalig meten van bijvoorbeeld temperaturen, waterstanden of de luchtkwaliteit. Andere leuke voorbeelden zijn: het opsporen van sleutels, auto's of om aardbevingen op verschillende plaatsen gedetailleerd te meten. Kortom er is voor ieder wat wils."
The Things Network Sittard: https://www.thethingsnetwork.org/community/mijnstreek/
Op zoek naar meer informatie over wat The Things Network allemaal kan? Dit kun je vinden op de website onder het kopje Use Cases.