Zoals we reeds eerder hebben vermeld is het nog maar t/m 31 maart eenmalig een levenslange korting van 50% (zolang als je lid blijft) bij HBO Max, de streaming service van Warner Bros.
De dienst bevat alle content van oa Warner Bros, HBO, DC, Cartoon Network, Max Originals en nog veel meer. Waaronder Game of Thrones, The Matrix, Lord of the Rings, Dune, King Richard, Suicide Squad en vele vele anderen.
Je kunt de app downloaden voor je SmartTV, AppleTV, Mobiele apparaat en tablets of kijk via het web.
Meld je dus voor 31 maart aan, daarna gaan de reguliere prijzen in (ca 50% duurder!) via https://www.hbomax.com/nl/nl
Ondertiteling
Om de juiste weergave in te stellen voor ondertiteling in de HBO Max NL app kun je links naar het menu gaan dan onderin naar Instellingen en dan bij Vaste Ondertitels de volgende instellingen gebruiken zodat deze zonder zwarte achtergrond en niet te groot worden weergegeven: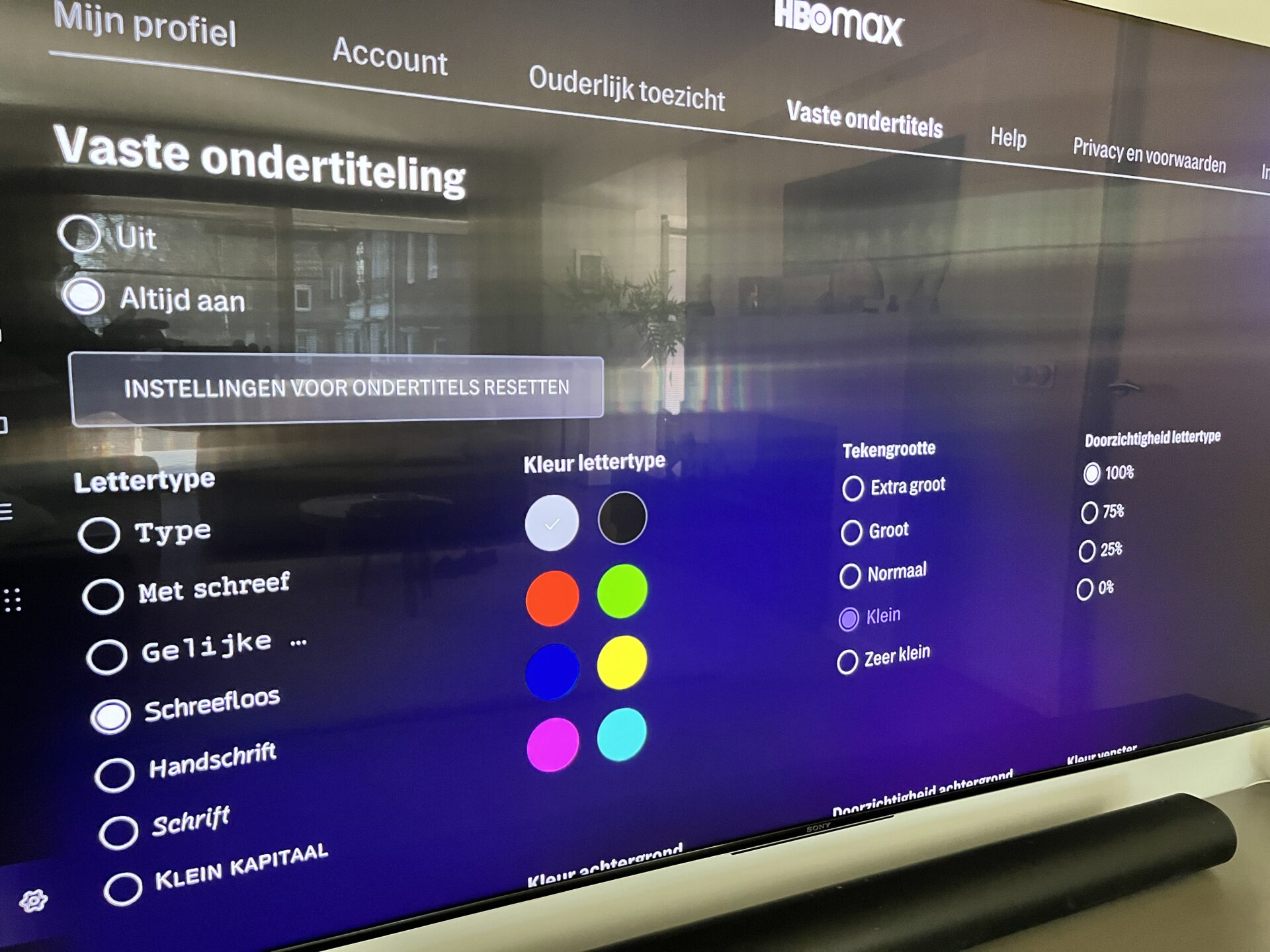 Belangrijkste instellingen:
Vaste ondertiteling: AAN
Lettertype: Schreefloos, Tekengrootte: Klein, Doorzichtigheid lettertype: 100%
Stijl: Slagschaduw, Doorzichtigheid Achtergrond: 0%