Zoals vorige week al bekend werd, heeft Apple vanavond (Nederlandse tijd) iOS 12 uitgebracht. Deze upgrade voor het mobiele besturingssysteem brengt een hoop verbeteringen met zich mee, vooral voor oudere iPhone modellen. Dingen die je vaak doet – zoals de camera gebruiken of typen op het toetsenbord – gaan sneller dan ooit. En er zijn nog veel meer belangrijke verbeteringen voor als je veel tegelijk doet op je device. Al deze verbeteringen optimaliseren de prestaties op alle ondersteunde devices, zelfs op de iPhone 5s en iPad Air.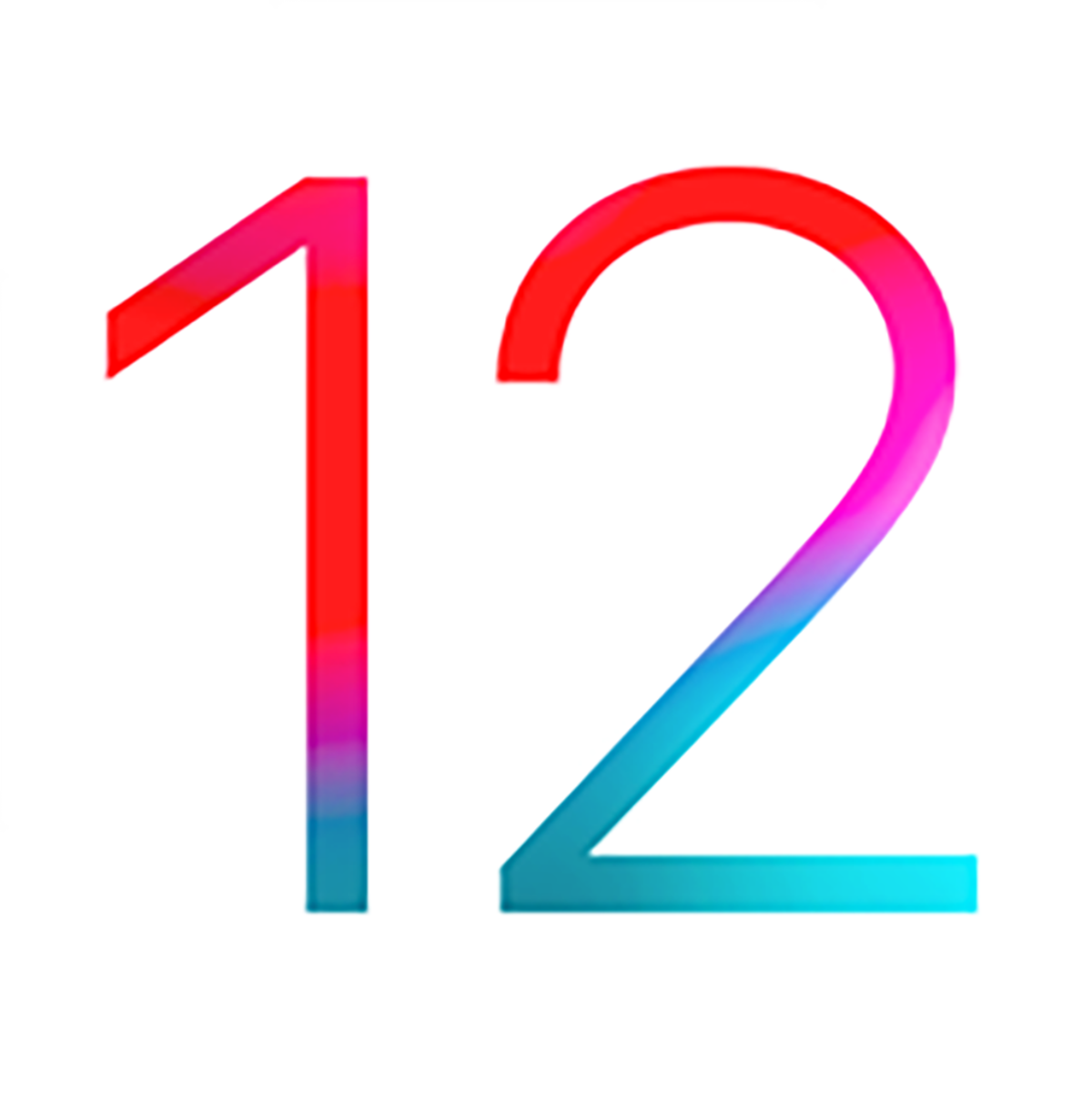 Daarnaast maak je nu eenvoudig berichten en FaceTime persoonlijker, gewoon vanuit de camera in de app. Je kunt snel een foto of video met bijvoorbeeld Animoji, Memoji, leuke filters of geanimeerde teksteffecten maken en delen. Apps helpen ons bij zoveel buitengewone dingen dat je soms de tijd uit het oog verliest.
Schermtijd is een nieuwe functie die je een beter beeld geeft van de tijd die jij en de mensen om je heen besteden aan apps, het bezoeken van websites en je devices in het algemeen. Zo kun je verstandig omgaan met de tijd die je doorbrengt met je iPhone of iPad.
Terwijl schermtijd meer inzicht geeft in het gebruik van je devices, beschik je met Direct afstellen over nieuwe mogelijkheden om ervoor te zorgen dat je minder vaak gestoord wordt. Je kunt je meldingen direct vanaf het toegangsscherm beheren, zodat berichten vanuit specifieke apps naar het Berichtencentrum worden gestuurd, of zelfs helemaal worden uitgeschakeld. Siri geeft ook slimme suggesties over je meldingen op basis van de manier waarop jij ermee omgaat. En berichtenreeksen en onderwerpen van meldingen worden gegroepeerd, zodat je in één oogopslag ziet wat belangrijk is.
Daarnaast worden Apps zoals Google Maps en Waze nu ook beschikbaar voor Carplay in de auto.
AppleTV
Voor de AppleTV4k zijn er ook vernieuwingen, zo word er onder andere Dolby Atmos ondersteuning toegevoegd en zijn er nieuwe screensavers toegevoegd die gemaakt zijn door astronauten in het International Space Station (ISS).
Een handige functie voor iPhone-bezitters is dat de Apple TV Remote-app voortaan automatisch beschikbaar wordt in het Bedieningspaneel, zodat je Apple TV makkelijker kunt bedienen met je iPhone.
Je kunt wachtwoorden voortaan automatisch invullen vanaf je iPhone, zodat je je makkelijker en veiliger kunt aanmelden bij apps. Anderen kunnen niet meer meekijken welk wachtwoord je intikt.
Daarnaast gaat de Apple TV een aantal smarthome-afstandsbedieningen van andere fabrikanten ondersteunen. Het gaat om producten van Control4, Crestron en Savant. Je kunt daarmee ook Siri-commandos geven om iets op te zoeken of om de Apple TV te bedienen.
En zo zijn er nog tal van handige dingen toegevoegd in iOS 12. Een volledig overzicht van alle nieuwe dingen in iOS 12 vindt je hier.
iOS 12 is beschikbaar voor de volgende apparaten:
iPhone XR en XS
iPhone X
iPhone 8
iPhone 8 Plus
iPhone 7
iPhone 7 Plus
iPhone 6s
iPhone 6s Plus
iPhone 6
iPhone 6 Plus
iPhone SE
iPhone 5s
12,9‑inch iPad Pro (2e generatie)
12,9‑inch iPad Pro (1e generatie)
10,5‑inch iPad Pro
9,7‑inch iPad Pro
iPad (6e generatie)
iPad (5e generatie)
iPad Air 2
iPad Air
iPad mini 4
iPad mini 3
iPad mini 2
iPod Touch (6e generatie)
Installatie:
Op je iPhone / iPad: Instellingen → Algemeen → Software-update