Sinds de laatste update van iOS 15 krijgen een aantal van onze klanten een privacy melding over het WiFi netwerk.
De melding die je ziet is; Dit netwerk blokkeert versleuteld DNS-verkeer. De namen van websites en andere servers waar je apparaat toegang toe heeft op dit netwerk worden mogelijk bewaakt en opgenomen door andere apparaten in dit netwerk.
Dit heeft te maken met een privacy instelling van je i-device. In principe is er niks aan de hand, alle klanten die bij ons UniFi netwerk hard- en software gebruiken zijn altijd voorzien van de goede beveiligingsinstellingen. De melding kan verder geen kwaad en je kunt het ook gewoon negeren, maar vind je het toch vervelend dan is zijn er 2 mogelijke oplossingen;
1. Priveadres inschakelen voor je wifi netwerk.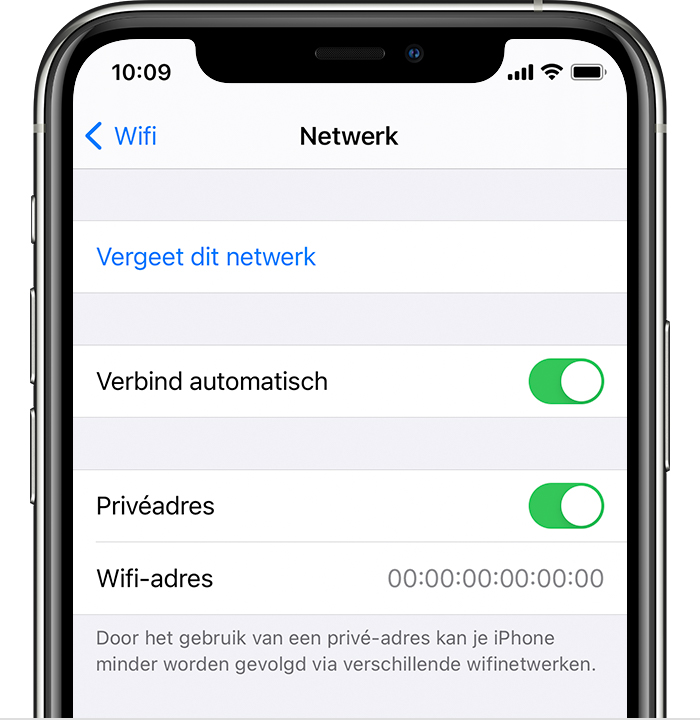 Ga op je iPhone of iPad naar Instellingen > WiFi en achter de naam van het wifi netwerk waar je mee bent verbonden zie je een blauwe I. Duw daarop en je krijgt extra informatie over het netwerk. Hier zie je een optie 'Priveadres'. Als deze uit staat, zet deze aan. Je apparaat verbind opnieuw met het netwerk en de melding zou moeten verdwijnen.
Als je apparaat verbinding met een netwerk heeft gemaakt zonder een privéadres te gebruiken, wordt vrijwel altijd een privacywaarschuwing weergegeven. Apple wilt namelijk ervoor zorgen dat je apparaat nauwelijks of niet te volgen is door adressen aan te passen (mac adres).
2. WiFi vergeten
Als de bovenstaande optie niet werkt is het vaak ook nog een oplossing om je huidige wifi netwerk te vergeten en daarna weer opnieuw te verbinden.
Ga op je iPhone of iPad naar Instellingen > WiFi en kies weer voor de blauwe I. Scroll naar beneden en kies 'vergeet dit netwerk'. Als dit is gebeurt kun je opnieuw met je wifi netwerk verbinding maken.
In het algemeen is de melding overigens niet heel erg van belang en in principe kun je em ook negeren als de bovenstaande dingen niet werken, Apple zal dit in een toekomstige update nog verbeteren.