Het heeft even geduurd, maar Sony heeft dan eindelijk de nieuwe AndroidTV 6 upgrade uitgebracht voor alle SonyTV modellen van 2015 en 2016. Android TV 6 brengt een hoop verbeteringen met zich mee. De update komt automatisch binnen in de komende paar weken, kun je niet wachten dan is die ook te downloaden (op USB stick zetten) en handmatig te installeren:
Deze firmware-update brengt Android Marshmallow (AndroidTV 6) naar Android TV van Sony:
De volgende problemen worden verbeterd door deze firmware:

Alle frequenties kunnen nu worden afgespeeld vanaf de SWF-BR100 draadloze subwoofer
Tv-reactietijd met Astra-signaal
Trillingsprobleem met het HDMI Ultra High Definition-signaal (UHD) na diepe stand-by
Reactietijd op instellingsschermen van het satellietkanaal
De volgende problemen worden opgelost door deze firmware:

Hoogte-breedteverhouding van USB-videodisplay voor 21:9-inhoud
Opnameprobleem met Stofa Neotion Dual CAM
Elektronische programmagids (EPG) bij het bekijken van verkoop- of reclamekanalen (Barker) met video en audio ingeschakeld
Problemen met spraakopdrachten
Probleem met kanaallijst bij het importeren van nieuwe lijsten
Mislukken van netwerkverbinding (WLAN/LAN)
Verkeerde Deense vertalingen
Deens DR-probleem — afspelen stopt als dialoogvenster wordt gesloten
Wanneer de tv wordt uitgeschakeld via de afstandsbediening, blijven audio en video enkele seconden gedempt voordat de tv wordt uitgeschakeld
EPG-informatie niet verkrijgbaar op Spaanse TVE
Abnormaal geluid bij het veranderen van het kanaal
Tv wordt niet ingeschakeld na het herstellen van fabrieksinstellingen
Zwart beeld bij het plaatsen van CI+ CAM
Geen beeld of audio op FunBox 4K UHD-satellietkanaal
Knipperend lampje wordt weergegeven bij het openen van de gids
Probleem met het casten van YouTube als de taal is ingesteld op Hebreeuws
Storing HDMI dynamisch bereik
Probleem met Autom. beeldmodus
Football Mode-problemen na het uit- en inschakelen van de tv
Hieronder de firmware update voor 4K TV modellen:
KD-55S8505C / S8005C
KD-65S8505C / S8005C
KD-43X8305C / X8307C / X8308C / X8309C
KD-49X8005C / X8305C / X8307C / X8308C / X8309C
KD-55X8005C / X8505C / X8507C / X8508C / X8509C / X9005C / X9305C
KD-65X8505C / X8507C / X8508C / X8509C / X9005C / X9305C
KD-75X8505C / X9105C / X9405C
KD-X93, X94, SD85, XD85, XD93 en XD94
Download de update hier.
De 2k TV modellen:
KDL-43W755C / W756C / W805C / W807C / W808C / W809C
KDL-50W755C / W756C / W805C / W807C / W808C / W809C
KDL-55W755C / W756C / W805C / W807C / W808C / W809C
KDL-65W855C / W857C / W858C / W859C
KDL-75W855C
Download de update hier.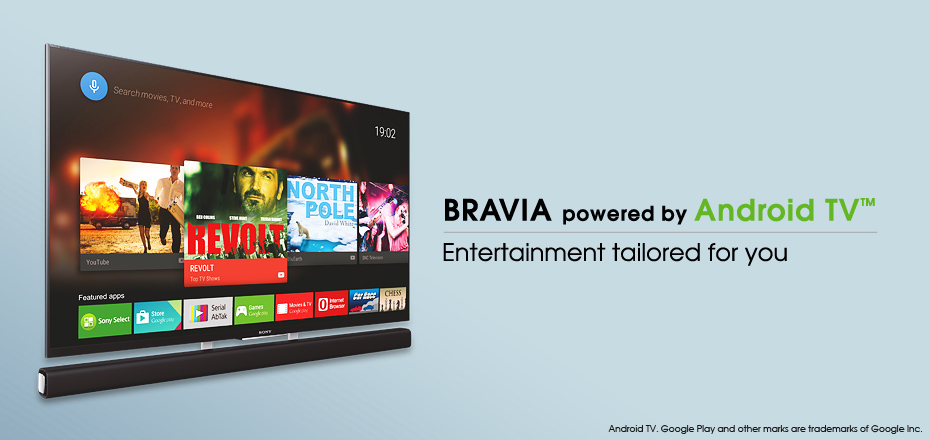 Updaten is heel simpel:
– Download het bestand, pak het uit op een computer
– Zet het op een USB stick (FAT) en duw de USB stick in de Televisie
– De rest gaat vanzelf 🙂 Enjoy!