Alta Labs
Alta Labs is een nieuw merk in de IT branche, opgericht in 2022, dat wordt aangedreven met eigen software- en hardware ontwerpen door ervaren professionals uit de branche. Alta Labs herdefinieert hoe zakelijke- en particuliere gebruikers verbinding maken met de wereld om hen heen. Alta ontwikkelt de nieuwe standaard in de markt, met ongekende betrouwbaarheid, veiligheid, schaalbaarheid en hoge gebruiksvriendelijkheid.
Snelle aanpassingen zonder provisioning of reboots en een unieke ontwikkelmethode van nieuwe producten en diensten. Met oa ook Real-Time inzichten voor AP's en Switches en alle verbonden apparaten.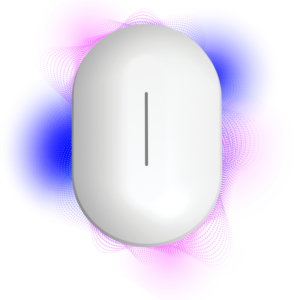 WiFi Access Points 
Gebouwd op een innovatieve nieuwe dual-band, 6 stream, WiFi 6 netwerkplatform van Qualcomm, de AP6-Pro bevat 4096 QAM, een van de primaire kenmerken van WiFi 7, met een gecombineerde 6,3 Gbps WIFI-capaciteit.
Switches
8, 16 of 24 poort switch met POE(+) mogelijkheden, VLAN opties, Rate Limits, verschillende mount mogelijkheden en snelle configuratie.
De Alta Labs switches zijn zeer professioneel en gebruiksvriendelijk zodat eenvoudig een netwerk kan worden opgebouwd. De switches van Alta Labs zijn, net als de Access Points te beheren via de gratis beheeromgeving Alta Control. Alta Labs komt met scherp geprijsde switches met onder andere PoE+ ondersteuning. 
Content Filtering
Content Filtering beperkt de toegang tot ongepaste of niet-geautoriseerde websites, waardoor een veiligere en productievere browse-ervaring wordt gegarandeerd. Ook het blokkeren van bepaalde diensten wordt ondersteund zoals bijv; Social Media, Drank, 18+ Content, Gok websites etc.
Multi Paswoord authenticatie
Alta Labs heeft een Multi-Wachtwoord Authenticatie functie. Hiermee wordt het mogelijk dat er voor één SSID (WiFi naam) meerdere wachtwoorden gebruikt kunnen worden. Afhankelijk van het ingevoerde wachtwoord, kan een VLAN toegekend worden of bepaalde regels uitgevoerd worden.
TechConnect installeert, configureert en beheert producten van Alta Labs. Neem contact met ons op voor meer informatie en mogelijkheden.