Het heeft even geduurd, maar er is dan nu eindelijk een Daikin plugin voor Homey. De Onecta plugin is voor de nieuwere modellen zoals de Perfera, Comfora, Emura en Skyair maar ook oudere modellen van Daikin, zolang ze maar gebruik maken van de Onecta app. Een samenwerking van ML Development, wat hulp van TechConnect, Daikin en Athom heeft er voor gezorgd dat het nu dus officieel en goedgekeurd mogelijk is om alle Daikin apparaten die gebruik maken van de Onecta app nu volledig te laten werken in Homey.
Daarnaast kun je allerlei flows (scenes) maken om bijv de airco automatisch aan of uit te laten gaan bij het meten van een temperatuur via de thermostaat (Nest, Honeywell etc) of andere sensor via Homey.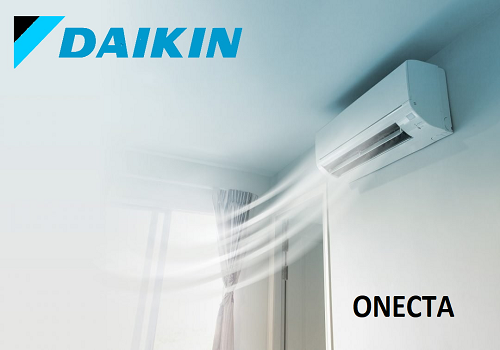 Indien je ook gebruik maakt van de Homeykit plugin (om Homey te verbinden met Homekit van Apple), dan zullen de airco's ook in Homekit beschikbaar worden gemaakt.
De plugin werkt met zowel Homey Pro als de gewone Homey.
Je kunt de Homey plugin vanaf nu installeren via deze link.